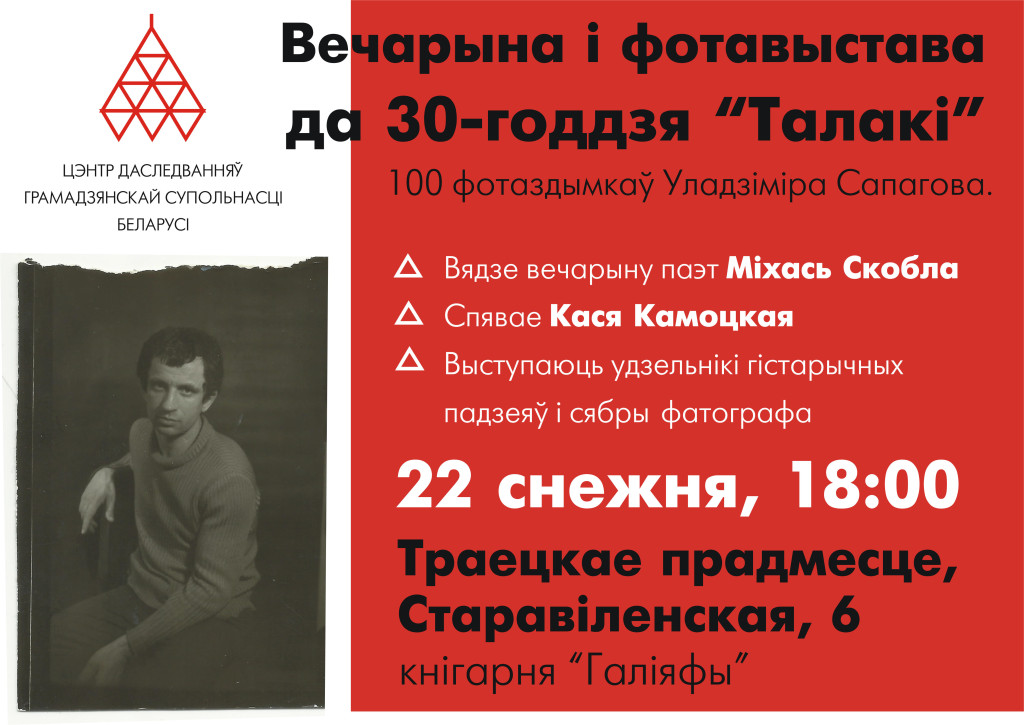 An exhibition of 100 photos by Uladzimir Sapahoŭ will open on 22 December at 18:00.
Poet Michaś Skobla will be the host of the evening.
The reception will feature participants of historical events and friends of the photographer, followed by the concert of Kasia Kamockaja.
The exhibition will be held at Staravilienskaja st. 6 (Trajeckaje Pradmiescie) in the Halijafy bookstore.